First Place Program: Belle Rive Community Design Engagement
August 23, 2017 from 6 – 7:30 pm
Evansdale Community League – Skating Rink Meeting Room
Attendees:
Rohit Communities: Russell Dauk, Danny Wilson, Givi Surmava, Oksana Shemchuk
City of Edmonton: Tim McCargar, Prabhat Dahal
Belle Rive Community Representative
Engagement Discussion
Design Engagement discussion was led by Russell Dauk, Vice President for Rohit Group.
July 05, 2017 design engagement notes reviewed and accepted as presented
Builder briefly provided an overview of the first two engagement meeting and shared agenda for the third meet.
Final Site Plan
The final site layout presented that incorporated last meeting discussion. The final plan has 88 homes (70 drive under and 18 with surface parking), 13 visitor parking, planned concrete trail around the site, and dedicated space for the community garden.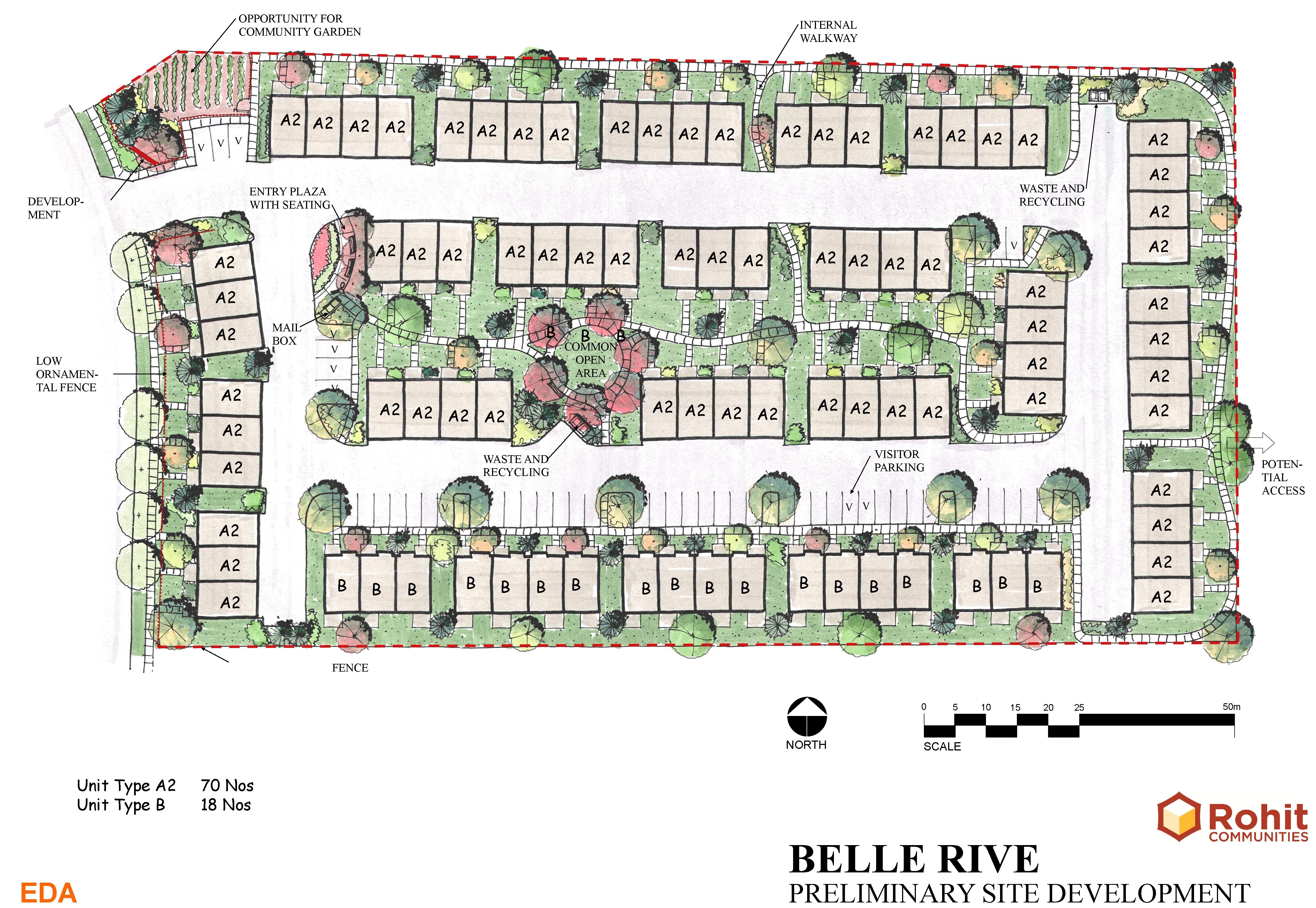 Figure 1: Final Site Development Plan
Belle Rive First Place building elevations- comments and discussion
Builder presented renderings for 2 typical elevations of the townhomes.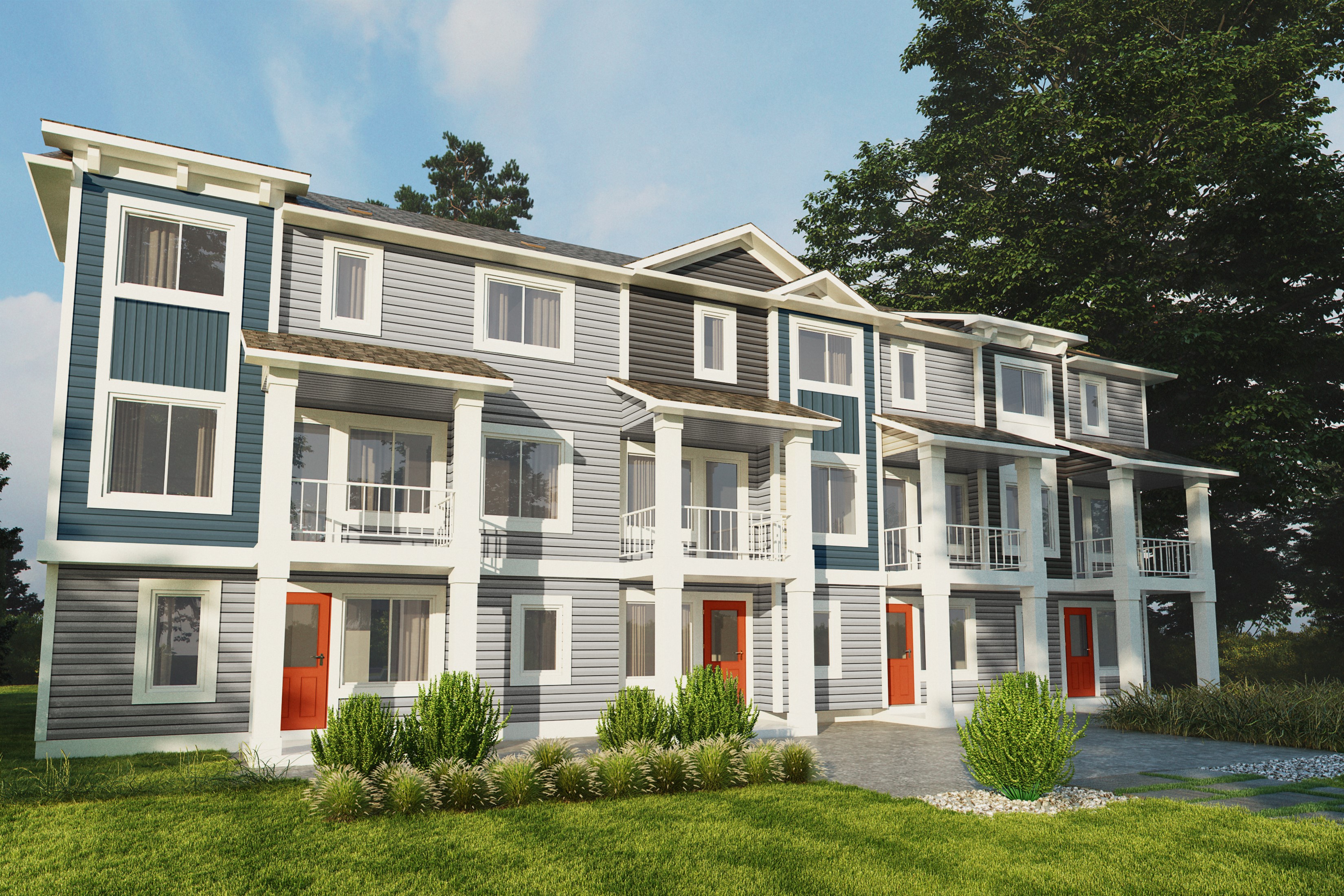 Figure 2: Elevation Option#1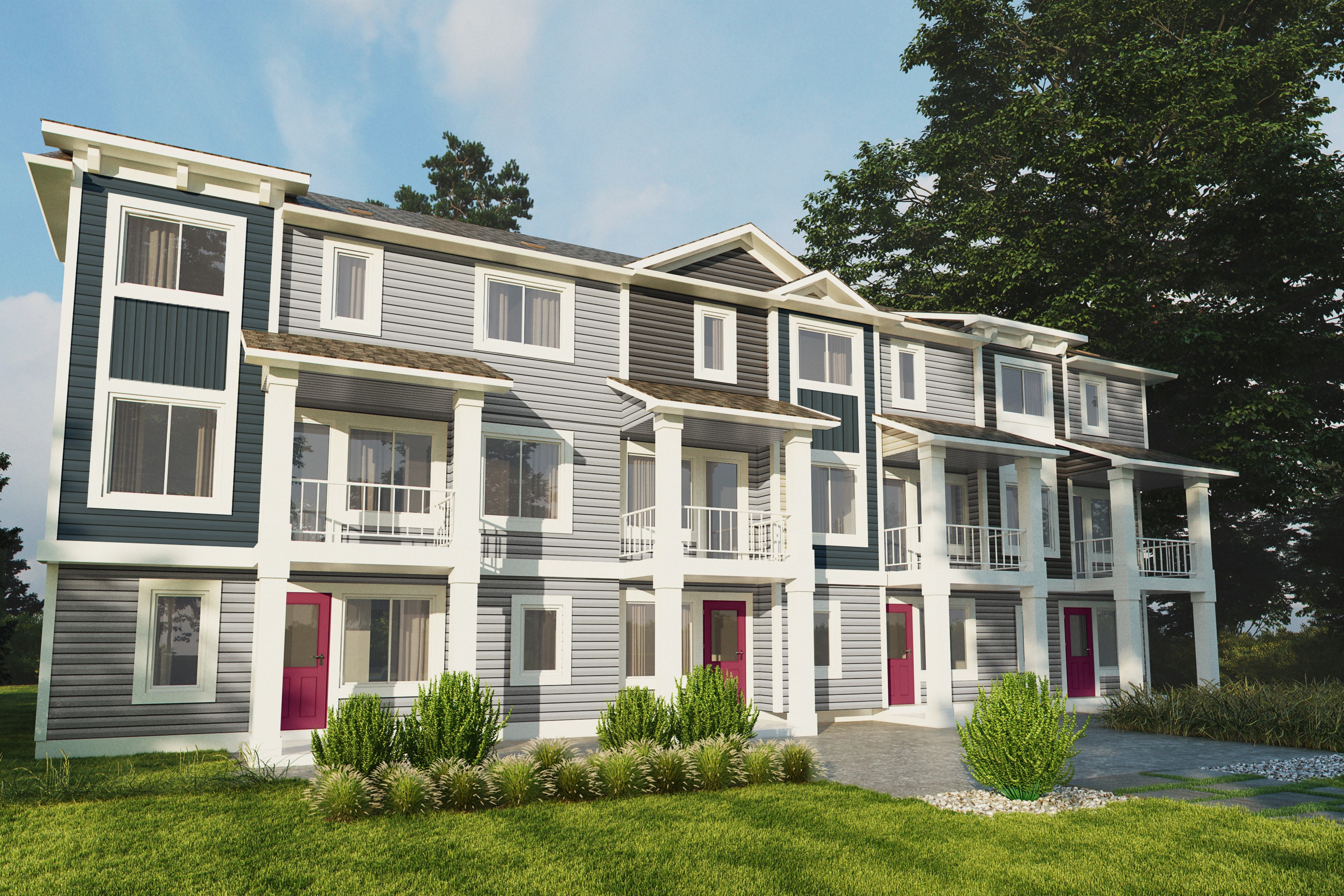 Figure 3: Elevation#2
Material selection- building colours, trims, and other materials
Builder initiated discussions with a community member on the typical 2 or 3 color schemes that are used for buildings on these projects. The builder provided sample of materials that could be used for to make choices, their designers will help guide the color schemes to ensure continuity throughout the neighbourhood.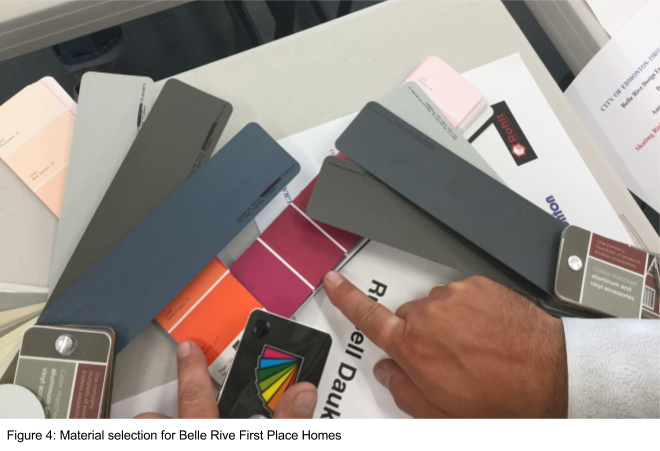 Figure 4: Material selection for Belle Rive First Place Homes
Siding, Trim and Roof (Shingle) Colour Selection
Substantial discussion surrounded the selection of the following items, community selected the color schemes listed below to be used for buildings:
| | | |
| --- | --- | --- |
| Item/Element | Colour Scheme 1 | Colour Scheme 2 |
| Roof Shingles | Weatherwood | Weatherwood |
| Main Vinyl Siding | Satin | Satin |
| Accent Siding 1 | Rockaway Grey | Rockaway Grey |
| Accent Siding 2 | Regatta Blue | Sapphire Blue |
| Soffit/Fascia | White | White |
| Columns, if any | Arctic White | Arctic White |
| Front Door | 1047 Starfish | 1130 Obsession |
| Garage Door | White | White |
| Front Fence | Black | Black |
Site and Building lighting selection:
Community was presented with multiple lighting options for both site and building, selections chosen were as follows:
Site Lighting: UrbanScape (Black Finish)
Building Lighting: Pot Light
Community Garden:
Following the request by Design engagement group in the second engagement meeting, Rohit Communities has agreed and created a space at North West corner (Figure#1) for a Community Garden.
Discuss Design conclusion, update follow-up items and timelines
Future communication
Rohit Communities and City will continue communication during the implementation phase. Apart from updating City First Place Program Belle Rive page and Rohit Communities First Place Program page, alternative communication including email will be sent before the start of site servicing works, commencement of sales, construction of homes, opening of show home, completion of sales and construction.
Review initial expectation survey and compare it with final design
On-street parking issue:
Every home has at least two dedicated parking plus visitor parking as required.
Bus stop:
Builder adjusted entrance to respect existing bus stop location.
Turn on on the road (84th street):
Rohit Communities will work with Development Officer to ensure it satisfies all transportation and turning safety that may be required.
Homeownership model:
It is condominium ownership model with each homeowner paying monthly condo fee that includes, but not limited to, building insurance, landscape & its maintenance, snow removal, and reserve funds for future maintenance.
Builder's role in landscaping and its maintenance:
The builder will be responsible to install all landscaping as per approved plans and maintain until the development is passed to the condo board. The responsibility of maintenance will then fall on the condo board from that point forward.
Builder also had representation from EDA Collaborative (Landscape Architect) elaborate on the proposed design with discussion on planting material, trees and shrubs that would be used.
Timeline for implementation:
The builder confirmed that they are looking at starting site servicing work on the First Place site in 2018.
Fence in front of street-oriented homes:
Low ornamental fence will be installed in front of homes facing 84 street
Completion of the design engagement survey:
Please see the following link to complete design engagement survey